As you know, I am working really hard to catch some of my dreams.  I want a sub 3 marathon really bad and I am going to do what it takes to get there.  
I am doing my running workouts, making sure to strength train, attempting to clean up my diet (progress, not perfection;) and working hard on my mental strength.   There is something else though that is going to make a HUGE difference in my running and health and that is getting enough SLEEP!
I know I am not alone in working towards getting more sleep each night and that a lot of you are working towards this too!  It is recommended that adults sleep eight hours per night but a lot of us are missing the mark!  Not only is our quantity of sleep suffering but so is our quality.  
According to Sleep Number's Sleep Survey 6.7 hours of sleep is the national average for adults per night!  Respondents to this survey (from Americans across the country) averaged only 5.68 hours of restful sleep each night.
On average, 41 percent of people get four hours or less of quality/restful sleep.  
So why aren't we getting enough sleep?  We could be missing out on our incredibly important sleep because of work, kiddos, technology (like tv or our cell phones keeping us awake), going out with friends or household chores.  Sometimes we think that checking things off our to do list is more important than sleep!!
I try to remind myself when I am falling into the trap of not making sleep a priority that——>  Sleep is just as important for us as our diet and exercise when maintaining a healthy lifestyle!  
Join me in making sure to get enough sleep each night in order to reach our full potential as athletes and everything else we are doing in our lives.  
Here are my tips for getting more sleep!
-Just move your bedtime up 15 minutes each night!  That 15 minutes will make a big difference for you in the long run.  Making it a priority to get in bed a few minutes earlier each night can help you to feel more rested!
-Watching TV or using computers before bed stimulates the brain and the blue light from screens makes it harder to to get quality sleep.  Sleep experts recommend powering down one hour before bed.  
-Do something before you go to bed to help you to unwind and relax.  Take a bath or hot shower, do some easy yoga or do something like read to allow your body and mind time to slow down.  
-Wear comfy/non-restricting pajamas and treat yourself to a comfortable bed and bedding that will help you to fall right to sleep:)
-Track how much you are sleeping.  When I keep track of my sleeping patterns I work harder at getting enough sleep each night.  Have you heard of SleepIQ technology?  It's a cool Sleep Number product that gives you the knowledge to adjust for your best sleep. There is nothing to wear.  Nothing to turn on.  All you have to do is sleep! And when you wake up, SleepIQ technology gives you a score based on how restful or restless your sleep was that night. 
-Exercise.  Most of us are really good at that already:)  When I exercise regularly I have a much easier time falling asleep at night and staying asleep.
-The biggest thing that I do to make sure that I get more sleep is to put my phone on the other side of my room at night.  This way I am not scrolling through social media when I should be asleep.  It is so easy for me to waste a half an hour looking at my phone before falling asleep so avoiding my phone in bed helps me to fall asleep in no time!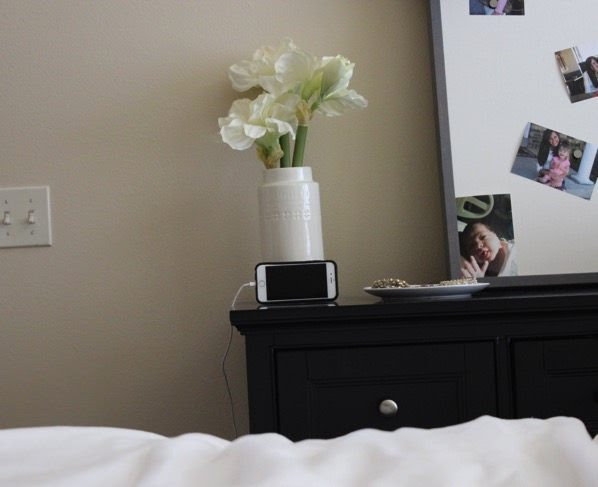 There isn't much that feels better than waking up after getting enough sleep.  I feel like my entire day runs much more smoothly.  When I get a good night's sleep I am stronger during my run, I have more patience with my toddler and I am much more productive throughout the day.  I even make better food choices throughout the day when I get enough quality sleep because I'm not reaching for fast sugars to give me the energy I'm craving because I am exhausted from not getting enough sleep. 
Let's all work together on making sure we are treating our bodies right and giving it the sleep it needs.  After we conquer those hills, speed workouts and long runs it is so important that we give our bodies the chance to recover properly and commit to sleep!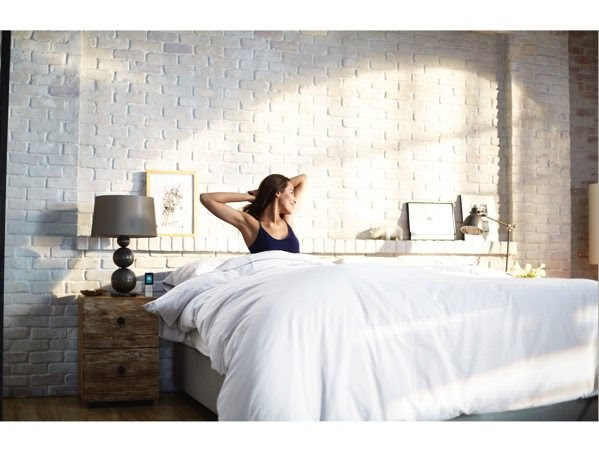 ****Sponsored by Sleep Number! Thank you for supporting me, the Brookers and our sponsors.  
Check out SleepNumber.com/SleepIQ to learn how you can sleep better, and share tips on how you #CommitToSleep.
Do you feel like you get enough sleep?  What are your tips for getting more sleep?